Flyers and Community Announcements
Ashland Public Schools provides this webpage as a community service. Distribution does not imply that the district endorses or approves the activities or viewpoints promoted in these materials. All questions should be directed to the contact(s) listed on the relevant flyer.

The Community Bulletin Board will be updated every Friday, so check back frequently!
Meet Author Kelly Carey

The Ashland Public Library will be hosting a visit with children's author Kelly Carey at 10:30 a.m. on Saturday, October 7. Kelly will read her picture book "How Long Is Forever?" and talk a little about the making of her book. Then kids will make a blueberry pie craft project to take home. Families are welcome. An ASL interpreter will be provided. Sponsored by the Friends of the Ashland Public Library. Call the Library at 508-881-0134 for more details.
Participate in the Town of Ashland Comprehensive Plan

The Town of Ashland is embarking on a process to update our comprehensive plan that will set the vision for the next 20 years. This covers everything from open space, housing, transportation, economic development, sustainability, recreation and education. Resident participation is crucial to ensure this plan reflects our community's values and aspirations. To learn more, please sign up for updates about the comprehensive plan here or join us for our monthly meetings on the third Thursday of every month (in-person or via Zoom.)
Register for Violin Lessons

Looking to strengthen your resume, improve your musical skills, or simply have some fun? Take online violin lessons with a highly-skilled, university/conservatory-level violinist. These affordable lessons are open to people of all ages and skill levels and offer flexible scheduling in the summer and throughout the school year. If interested, please contact jewelhanviolin@gmail.com for more information.
SMOC Head Start Enrollment is Now Open

SMOC Head Start is now recruiting children for the 2023-24 school year! Head Start provides comprehensive early education and support services for children ages three to five and their families. Family income must be at or below the federal poverty guideline, though some exceptions may be made for families moderately over these amounts. Children must be three years of age by the Kindergarten cutoff date in their community.

To refer a child for services or to get additional information, call (508) 820–8380 or call toll-free at (800) 779–4853 or visit the SMOC Head Start page here.
Kids Night Out at the Mindess School

The Mindess School Kids Night Out will be held on Friday, October 27. KNO is a fun-filled evening with games, crafts, gym activities, dancing, and more! This is a drop-off event. $20 per student. Venmo or check are accepted. All proceeds support PTO enrichment programs in our schools. To sign up, please fill out the KNO registration form.
Join the Ashland PTO

Join us on Tuesday, October 3 for the Ashland Parent Teacher Organization kick-off meeting at 7 p.m. in the Mindess School cafeteria. At the meeting, you'll have an opportunity to learn more about what's happening at the schools, upcoming PTO events that enhance our students' education, and how we support teachers and staff. It's also a great way to meet other Ashland parents and caregivers. Unable to make the meeting? Become a Friend of the PTO to keep up to date with school events and show support for our teachers, students, and community as a whole.
Lentz SAT Prep Classes

Attention, parents of high school juniors and seniors planning to take either the SAT or PSAT this Fall: Lentz SAT Prep will be holding a comprehensive, 8-session SAT preparatory class on Sundays at Ashland Middle School starting Sept. 10. Virtual classes are also available. Tuition is $475. For more information or to register, visit LentzSATPrep.com or call (845) 638-2826.
Register for Ashland Youth Basketball

Registration for the Ashland Youth Basketball Winter 2023/2024 season is now open! Our programming is open to all Ashland residents grades 1-8. Please visit our website at ashlandyouthbasketball.com for more information! Registration closes Sept. 27 for Travel players and Oct. 7 for in-town programs so don't wait –register today! Email ashlandyouthbasketball@yahoo.com with any questions.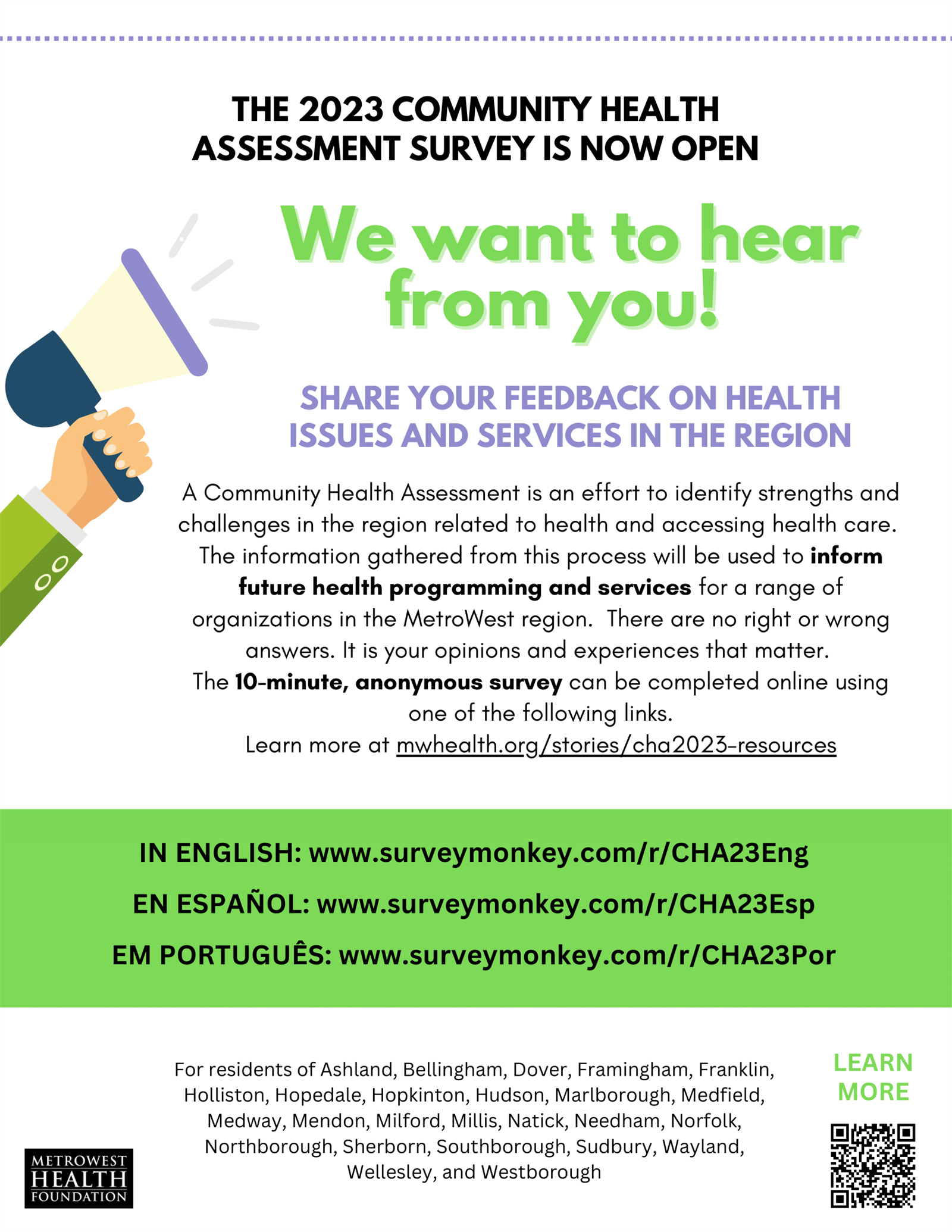 MetroWest Health Needs Assessment

The MetroWest Health Foundation is surveying the health needs of the MetroWest region to identify emerging needs in our communities. Complete the English survey, Spanish survey or Portuguese survey today! The survey is anonymous and should take no longer than 10 minutes.